AMENITIES
Independent Living for a Lifetime.
LUXURIOUS AMENITIES
Everything You Need In One Place
We offer the following services to make you or your loved one's experience at The Saint Paul more comfortable and accommodating. That being said, if you do not see a service you need listed here, please let us know! Our team of professionals makes it their mission to exceed the quality and service level of any other retirement community in the city and are happy to assist you!
FINE DINING
To Eat Well Is To Live Well
At The Saint Paul, dining with friends is one of life's daily pleasures. Every meal is prepared by our Executive Chef and served in our beautiful Windsor Dining Room. Our carefully chosen menu provides a large selection of delicious items, sure to please your palate. We also offer "heart healthy" menu items created in conjunction with a registered dietician. What's more, our delicious Sunday Brunch is a great way to entertain family and friends.
In addition to our Windsor Dining room, The Saint Paul offers two private dining areas for hosting large parties and personal dinner parties with friends and family. For larger parties, we offer a multiple seating option perfect for bigger gatherings. For more intimate family gatherings, we offer a lovely dining room that seats up to ten guests comfortably.
If you would rather enjoy a relaxing night in the privacy of your own apartment, The Saint Paul offers complimentary delivery of both lunch and dinner every single day!
MORE AMENITIES
Senior Living Made Easy… The Way It Should be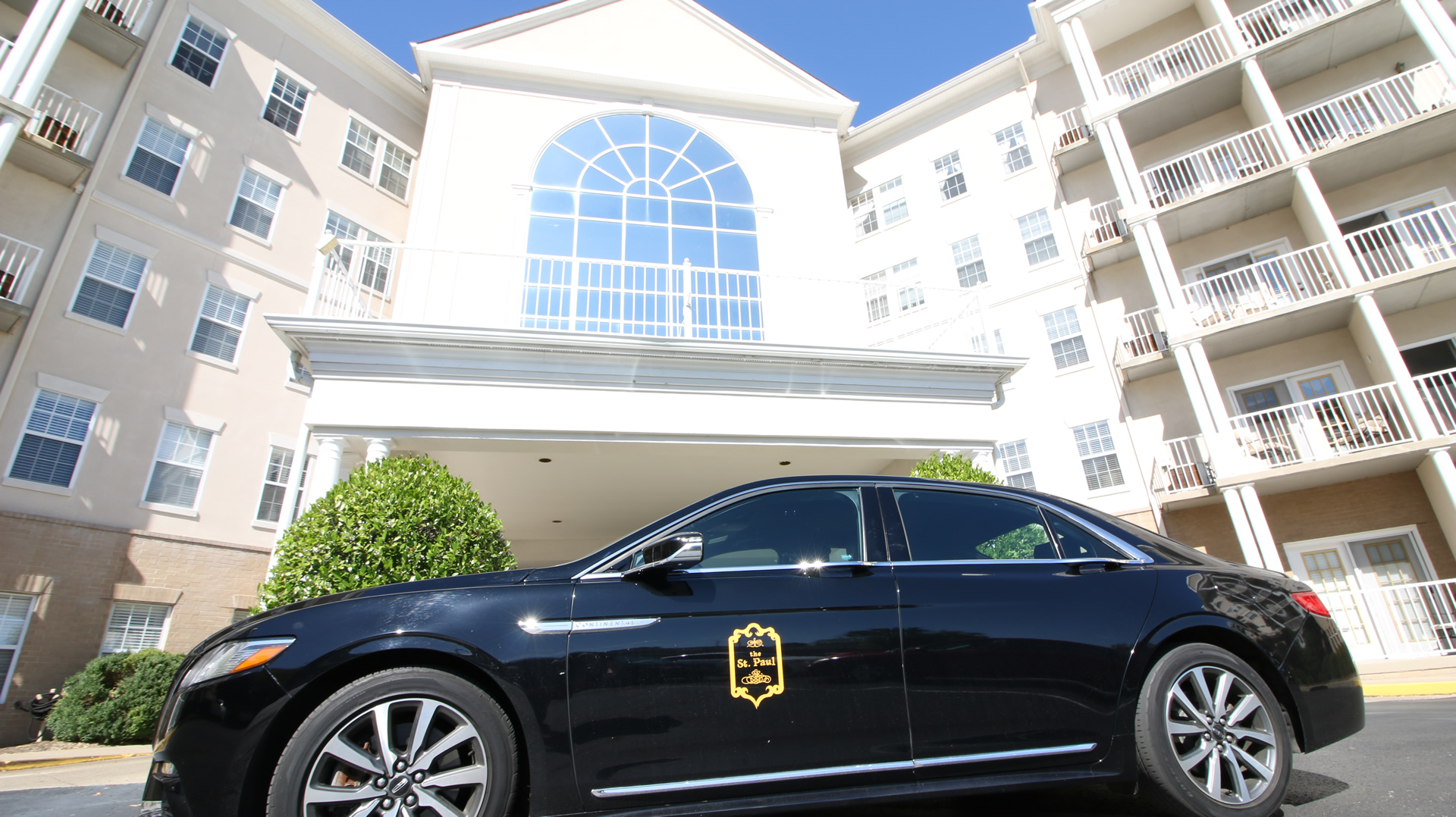 Free Transportation
We want to make sure our residents can make it to all of their engagements safely and conveniently. For your convenience, we offer free transportation Monday through Friday from 8 am to 4 pm.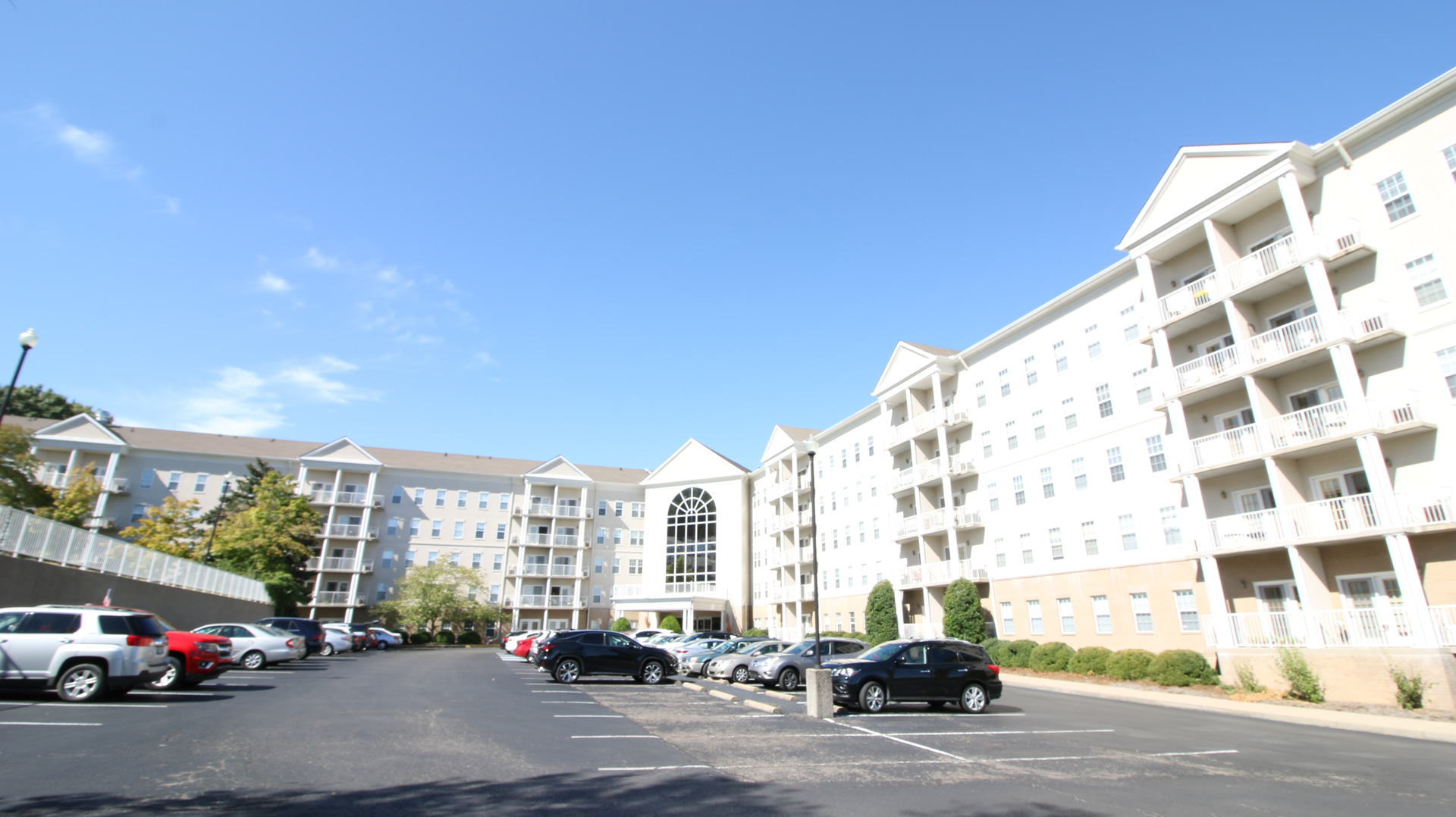 Free Parking
For those seniors who are still driving on their own, we offer free outdoor parking as well as indoor parking for just $75 per month.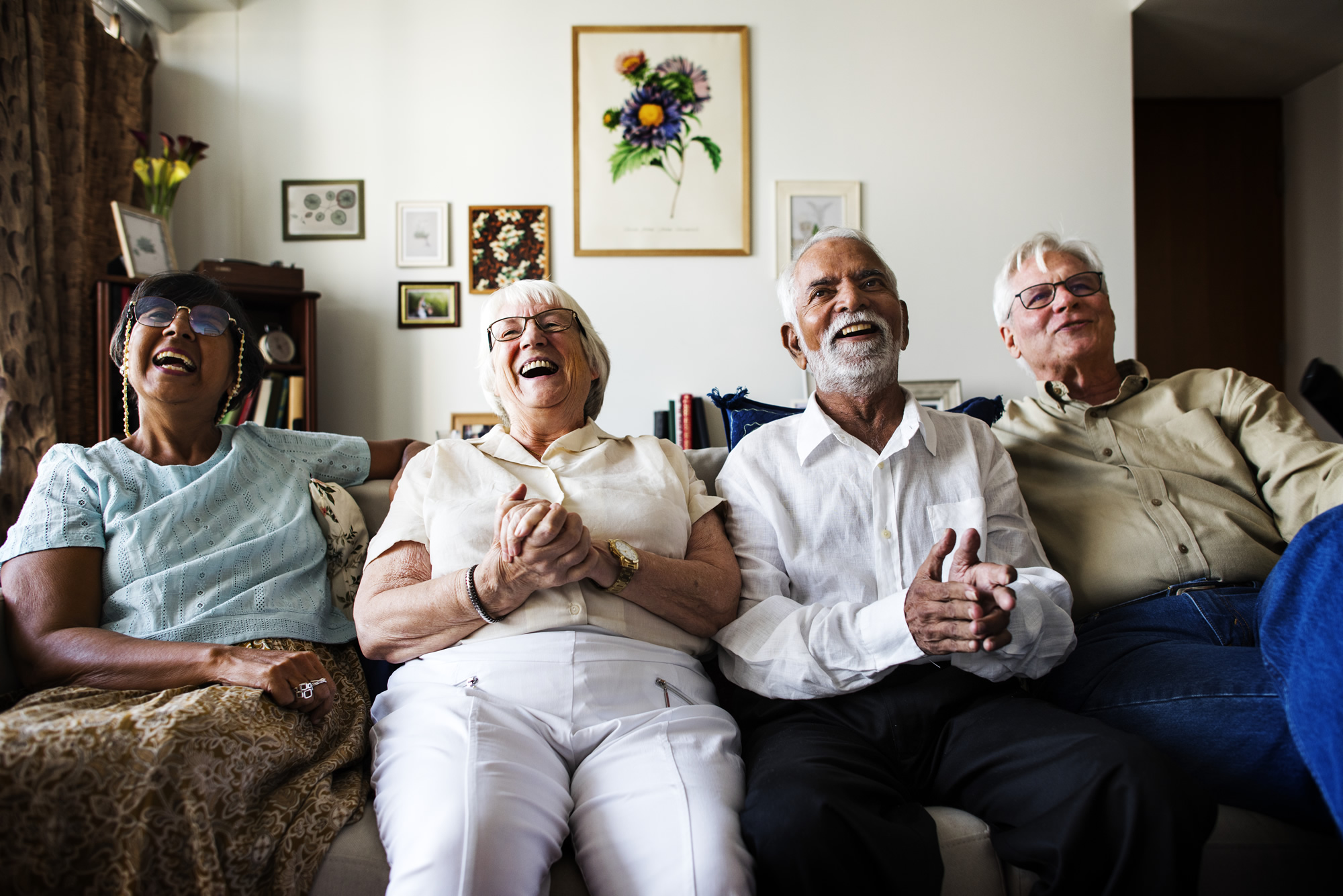 Weekly Activities
Laughter and fun is the best medicine! We offer several weekly activities including musical entertainment, movie nights, bingo nights, group exercise classes, card games, and more.
Game Room
Your loved ones can get to know their neighbors with a friendly game of cards, chess, bingo, and more…not to mention keep that wit sharp as a tack!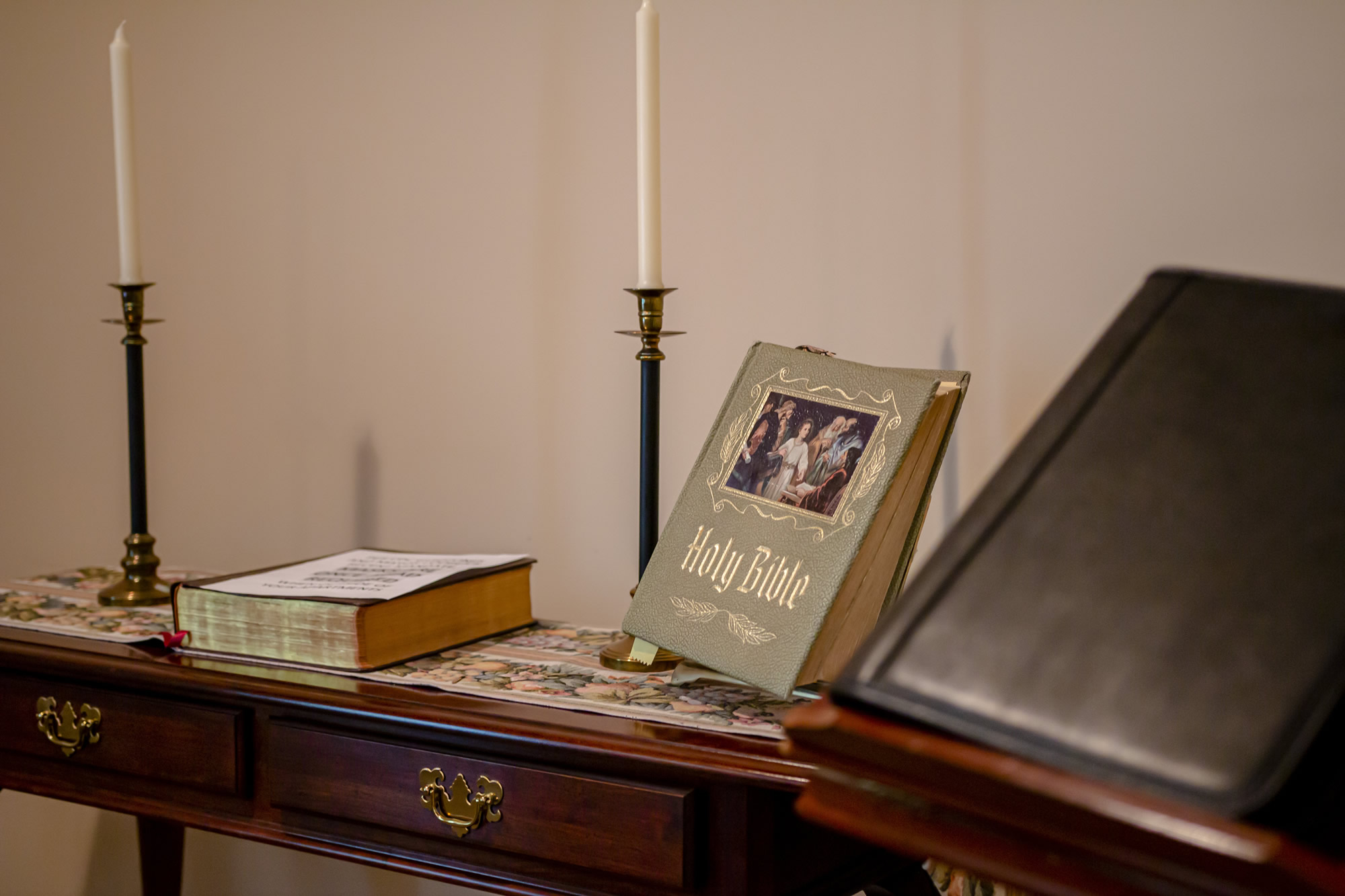 Religious Services
Multiple religious services throughout the week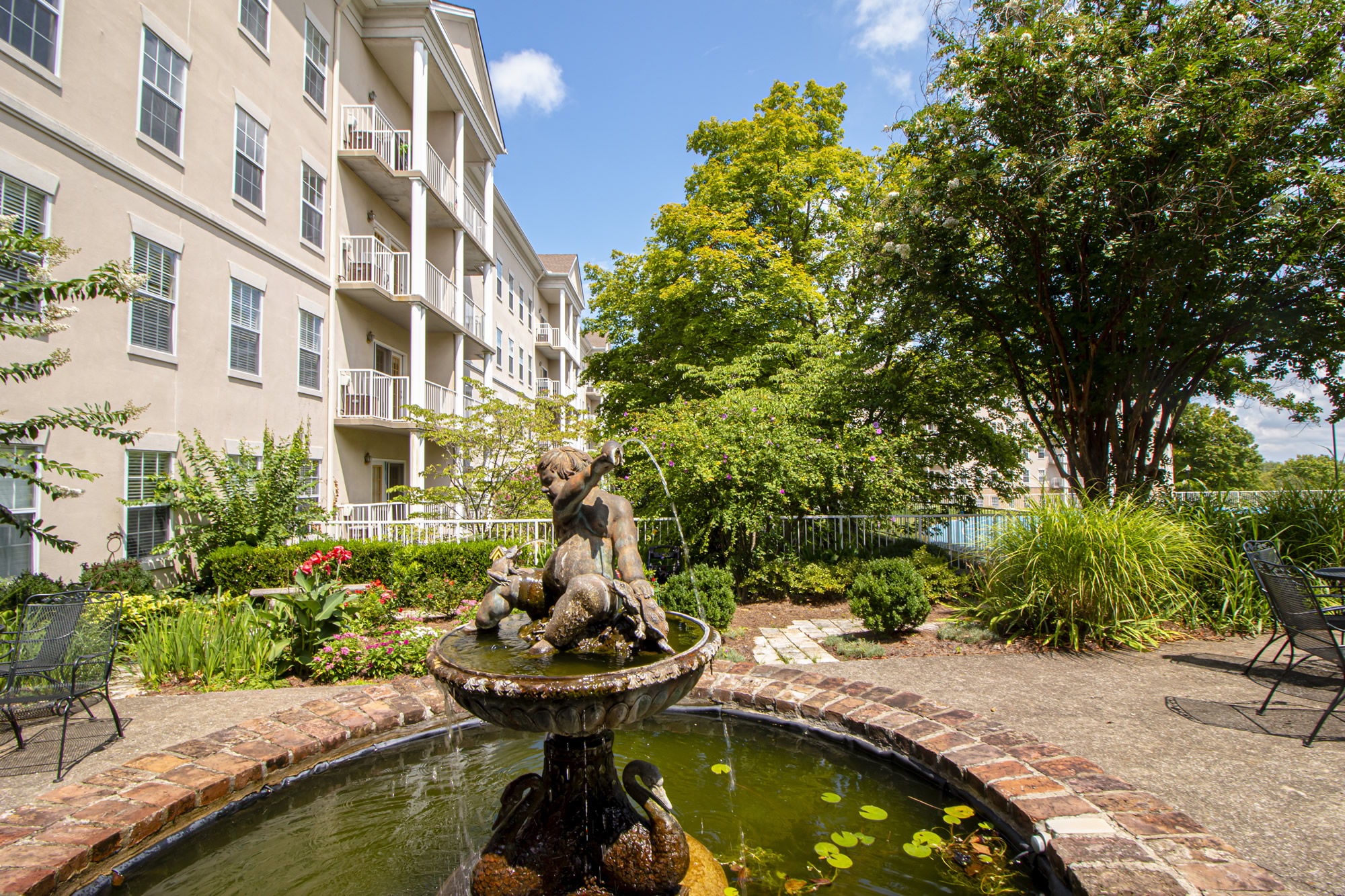 The Courtyard
The most perfect spot for a daily stroll is our beautiful courtyard. If you or your loved one isn't feeling up to walking, it's a beautiful view from each apartment's private balcony.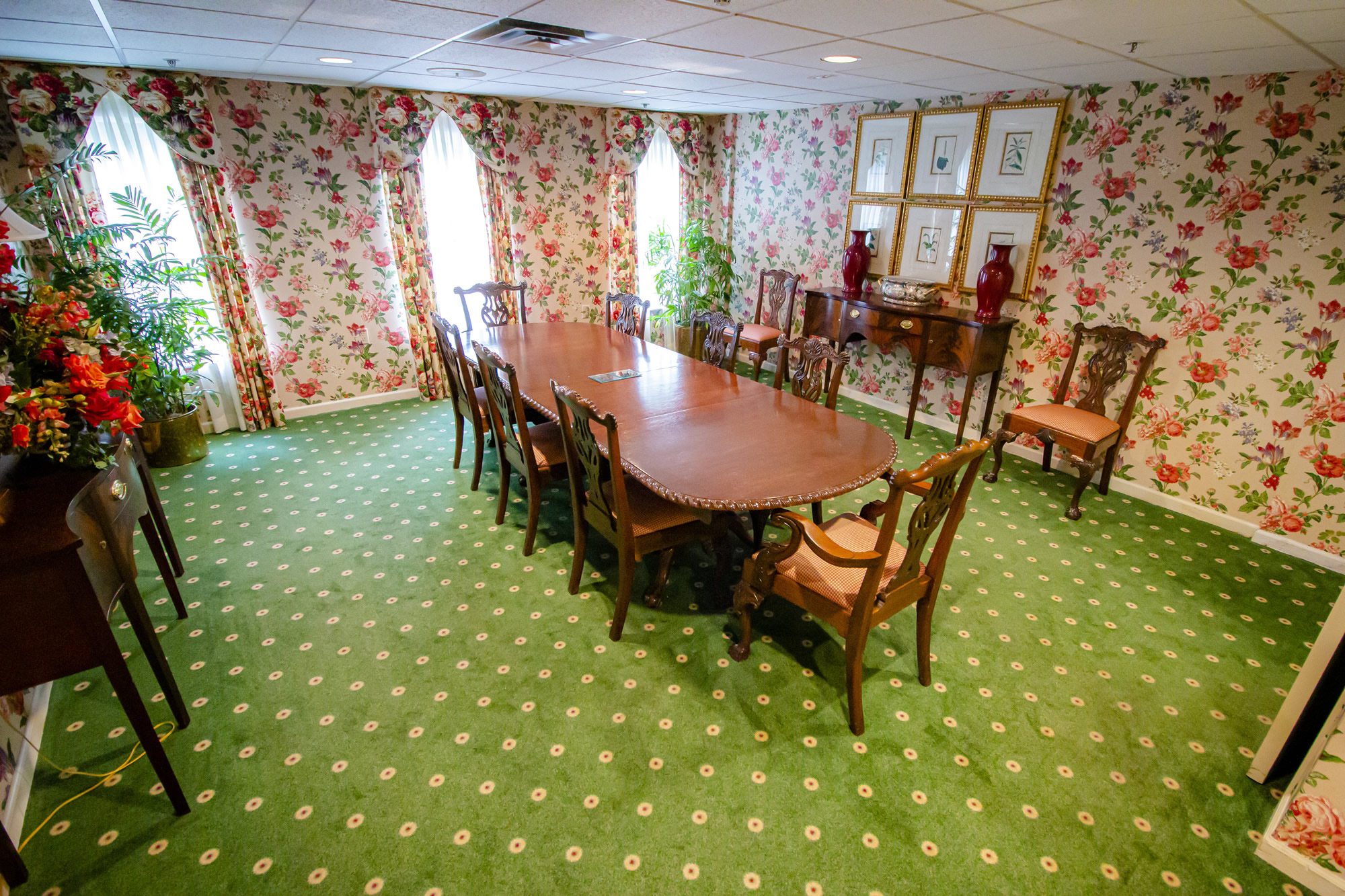 Private Events & Dining Rooms
In addition to our Windsor Dining Room, The Saint Paul offers two private dining areas for hosting large parties and personal dinner parties with friends and family.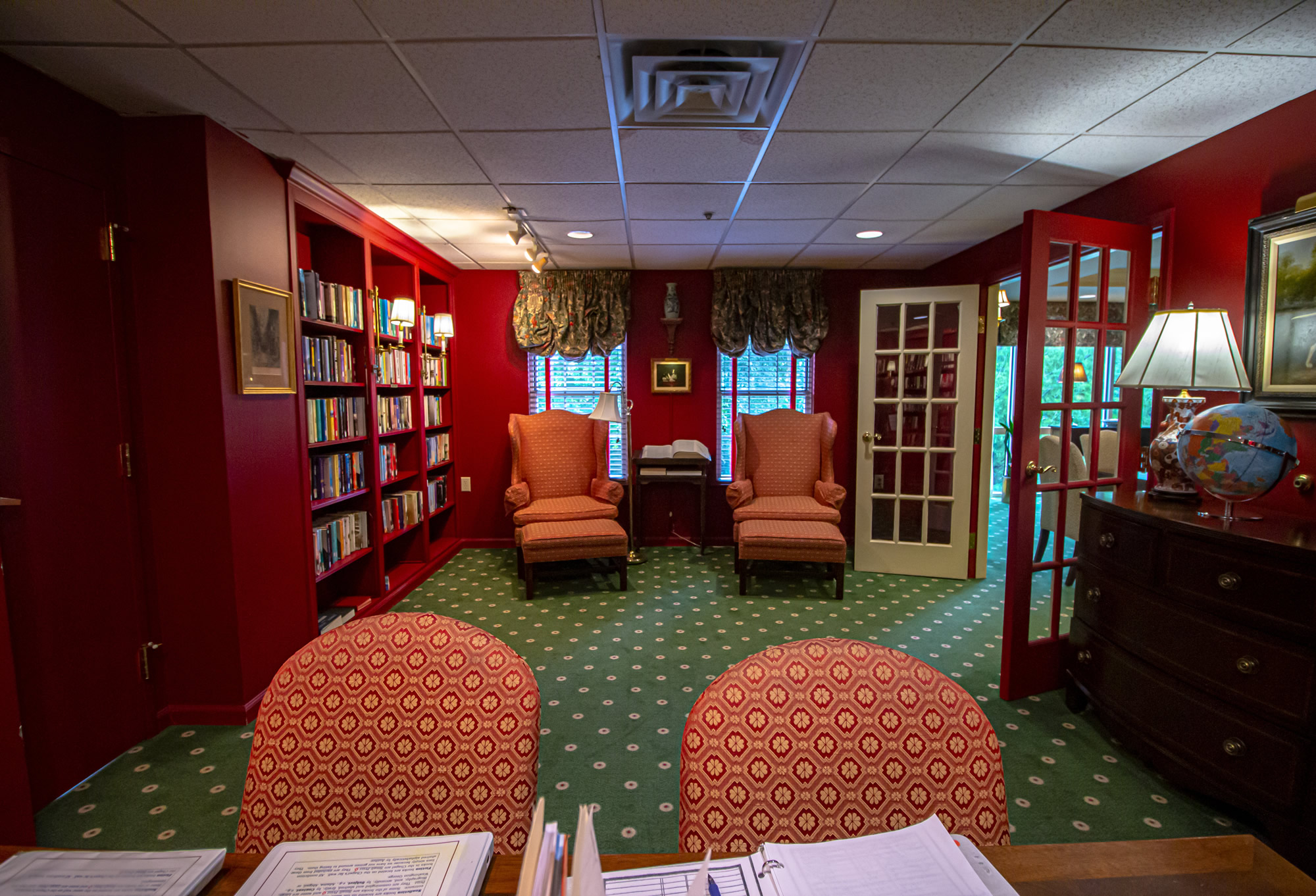 Library
The Saint Paul comes equipped with a dignified study room, featuring comfortable reading areas and a lovely book collection that is full of surprises even for a lifelong reader.
Exercise Room
An active senior is a happy senior! Check out our fully-equipped exercise room with walking track and three-times weekly exercise program.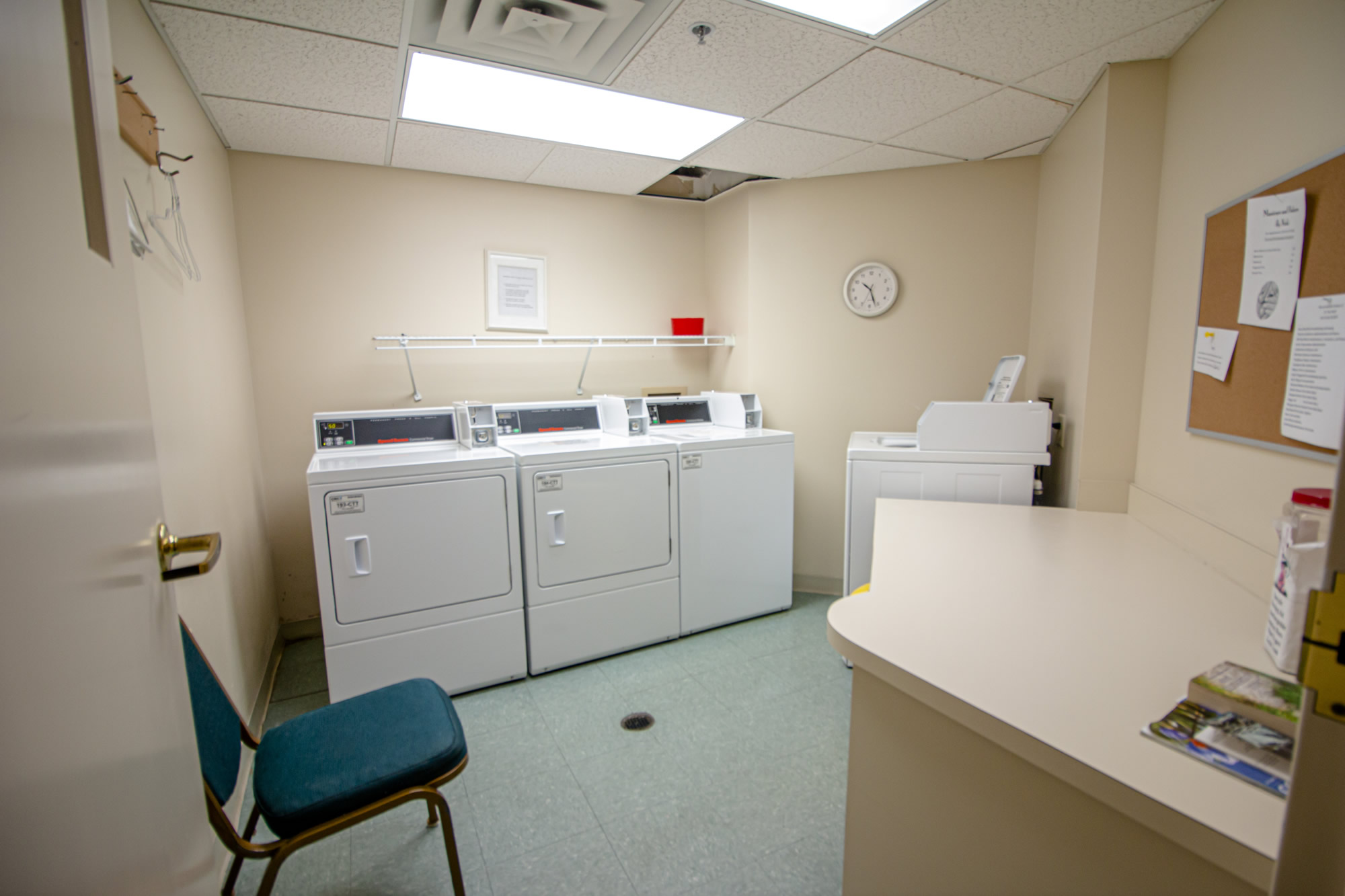 Laundry
Laundry facilities on each floor, as well as professional laundry and ironing services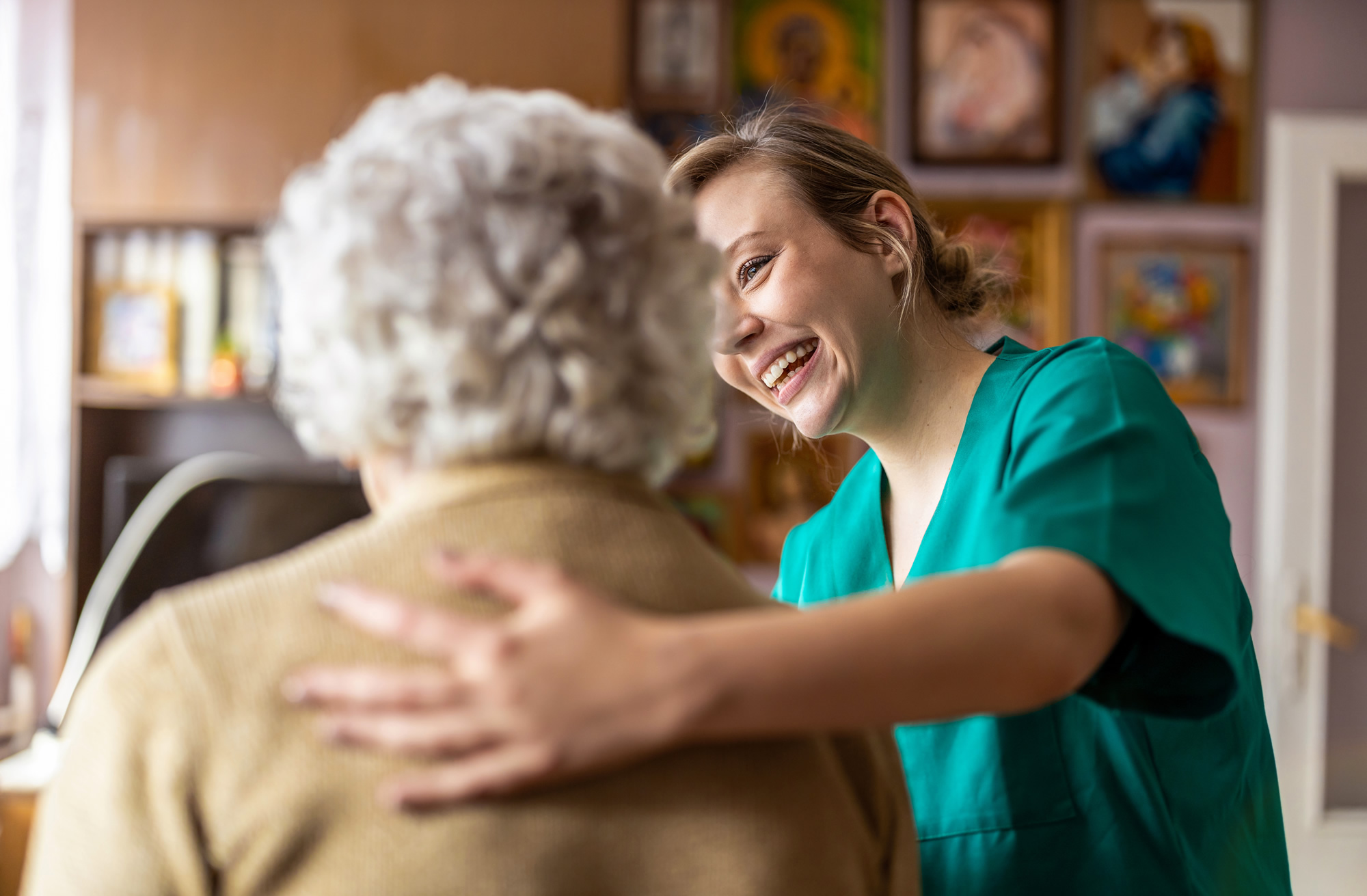 Caregiving
Unlike surrounding senior communities, we do not include the cost of caregiving in our monthly rate. That's because not everyone needs this service; therefore, those who do not require it should not pay for it until they do. However, we offer in-home caregiving services through reputable third-party companies and are happy to discuss this with you when the time is right.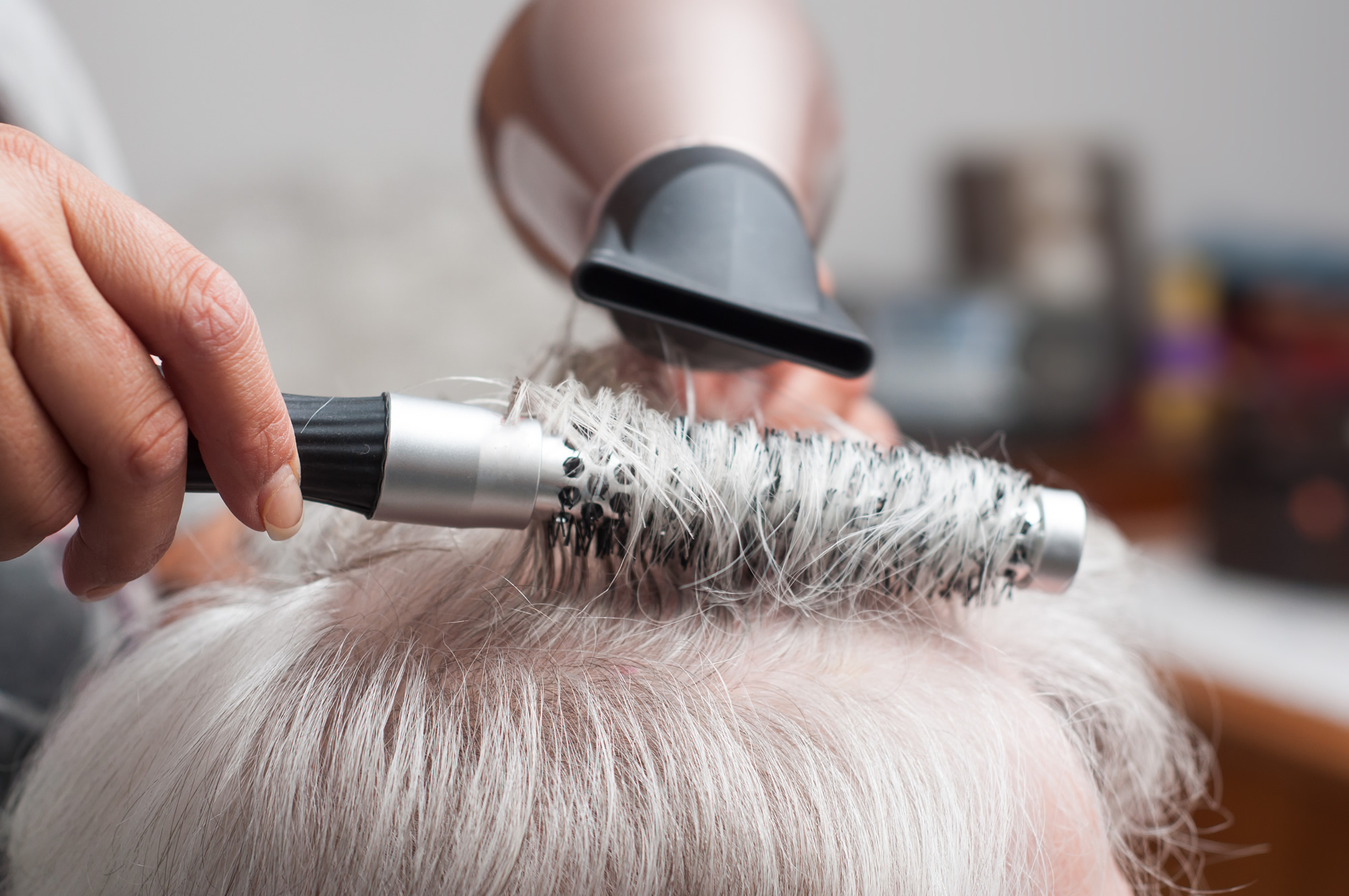 Barber + Salon
Enjoy regular grooming appointments at our salon with our in-house barbers and hairdressers.
AMENTIES
Video Walkthrough:
The Best Is Yet To Come
Live the life you have always dreamed of living at The Saint Paul! We take an enthusiastic, accommodating, and personalized approach to senior living, and we look forward to hearing your story and making your needs our number one priority! Your senior freedom awaits!